How to Write an Outstanding Economic Research Paper
If you have been handed an assignment to write an economic research paper this guide will help. First, here are a few tips up front before we get into the format and construction of the paper.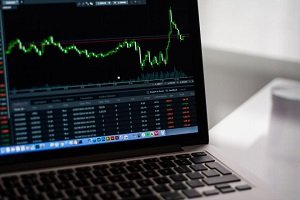 Less is more. Always try and use the most simple calculations and explanations possible. An economic research paper is not the place for fancy words or extravagant, complicated calculations. Concise and clear explanations make a better impression. The same applies for adjectives, it is best to avoid them.
Try to use no fluff. Never try to impress or hoodwink the recipient of your paper. Remember, the folks reading it are academics who catch on to such antics
Show that your conclusion is both noteworthy and novel. You want to convince the reader that the conclusion in your paper did not come from the findings from another source, but that this is the first time the conclusion has been made, and that the conclusion has value.
OK, now that we have a few tips out of the way, let's take a look at how to format of the economic research paper.
Carefully Construct Your Title
Your title should clearly and concisely say what you are doing. Do not try to be witty or funny. Do not make the title too broad, short or long.
Write a Compelling Abstract
The abstract is what a potential reader uses to determine if the remainder of the paper is worth reading.  It should be less then 150 words an only include the most interesting elements. Some items will need to be left out.
Know the Purpose of the Introduction. The introduction should include the questions asked during research which are answered in the paper: explain why the answer is important, tactfully reveal what other researches are lacking in this specific subject and explain why your conclusion is unique.
Follow the Clear Structure of the Body. The data section should be short. It should identify and describe the source, disclose the strengths and weaknesses of that source and explain any modification. The section that demonstrates your model of research explains it and the logic behind it, revealing the suppositions made.
List Your Findings
This is generally the lengthiest section of the paper. If you use charts or tables, explicitly state what they represent, or what you would like the reader to gain from them. Include any unexpected findings. Give the answers to the questions asked in your research here as well.
Create a Precise Conclusion. This brief section should restate the research questions and give a short synopsis of the findings. Do not simply copy the abstract.
Deal with Your Bibliography and Tables. This is the final section of the paper that should include citations, resources and explanations of any tables used.
We hope you have found this writing guide useful as you dive into your own economics research paper.