How to Write a College Resume
Many applicants are racking their brains about how to make a college resume that good to attract the trained eye of admission officers. After all, an effective CV can be the decisive factor that will allow you to receive a letter marked "accepted". At its core, a college bio is an easy-to-read summary of what you accomplished in high school. In addition to its direct purpose (to emphasize your highest achievements), it is obliged to show such personal character traits as decisiveness, initiative, readiness to "play in a team" and help your neighbor.

It is well known that a brilliant education makes it practicable to realize oneself in the future in the best possible way, that is, to make a dizzying career. It is in order to increase the chances of admission to the best universities that college resume exists. Follow this guide to make your biographies stand out from the rest.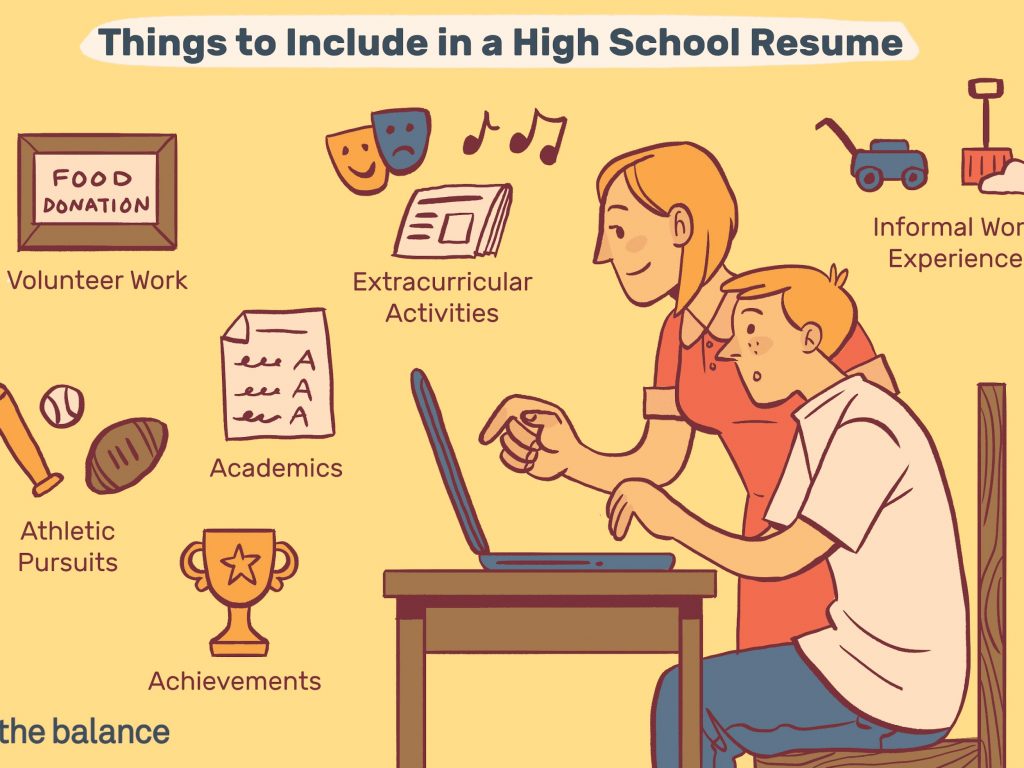 What Must Be Present In a College Resume
As mentioned above, your CV is a listing of the accomplishments in high school (not worth mentioning earlier years) and positive traits. So, the admission committee after the review of your college bio should see in a concise and simple form a statement of your grades, past work, awards, leadership, as well as, preferably, the presence of creative abilities, such as a love of music, art, journalism, or excellent skills of communication.
The main purpose of writing a resume is to show that you, as a potential student, will be successful in this educational institution and that you have all the necessary abilities, resources, and personal qualities for this. So, to that end, a college resume, in most cases, contains the following key elements to paint a complete picture of you:
Heading
This part of the resume must contain personal information, namely your name, surname, contact phone numbers, and email address. A good addition to this point would be a personal website, but only if there are achievements related to the specialization that you intend to acquire at this educational institution.
Academic Profile
The key information here is the name of the high school and your specific academic achievements in it. It will be appropriate to indicate your place among the best students in the class. If available, write about advanced courses you have completed, such as Advanced Placement (AP) and International Baccalaureate (IB) courses. It will not be superfluous to indicate the results of the SAT/ACT.
Educational and Extracurricular activities
Describe your attendance and accomplishments to school clubs, bands, or sports teams in which you actively participated. This will help show the versatility of your personality.
Employment History
It is necessary to indicate the place of work while studying in high school. This may involve any day job, as well as research experience, summer programs, and study abroad programs.
Skills
This paragraph should describe in as much detail as possible all the positive skills that you possess, be it language skills, software skills, or leadership capability.
Volunteer Work
The presence of such a clause on your college resume will show that you are not indifferent to what is happening around you, are not obsessed only with your studies, and are ready to work for the good of the community.
Awards
You should take a responsible approach to this point and list the most important awards in your life, and it will be great if they are indirectly related to your intended specialization receiving in this educational institution.
Smart Tips On How To Write Eye-Catching College Resume
To make your resume one of those that the admission committee kept an eye on, follow these tips:
Be concise and straightforward. Do not use complicated words in which meaning you are not sure of. Also, reflections and literary techniques should be used in an essay, but not in a college resume, here the language should be simple and understandable.
Limit your resume to one page. This volume is enough if you correctly describe and prioritize your CV. If you do go to another page, be sure to cover more than half the space with text.
Share your unique experience. This will help differentiate you from other candidates.
It is unacceptable to lie and embellish your merits in your college resume. This can have negative consequences.
Use an active voice, not a passive voice. Don't be afraid to use the pronoun "I". If anything is your direct merit, describe it boldly in your college bio.
Focus on specific accomplishments over shared responsibilities. Describe briefly but in essence what exactly is your merit in this or that project.
Proofread your resume several times. Careful proofreading will help you to clear out any mistakes in spelling or grammar that were made in a hurry. It is recommended that you start proofreading your biography at least a few hours after it was written. In order to completely eliminate the presence of errors and inaccuracies in your resume, let at least two people look it through. You only get one chance to make a good first impression.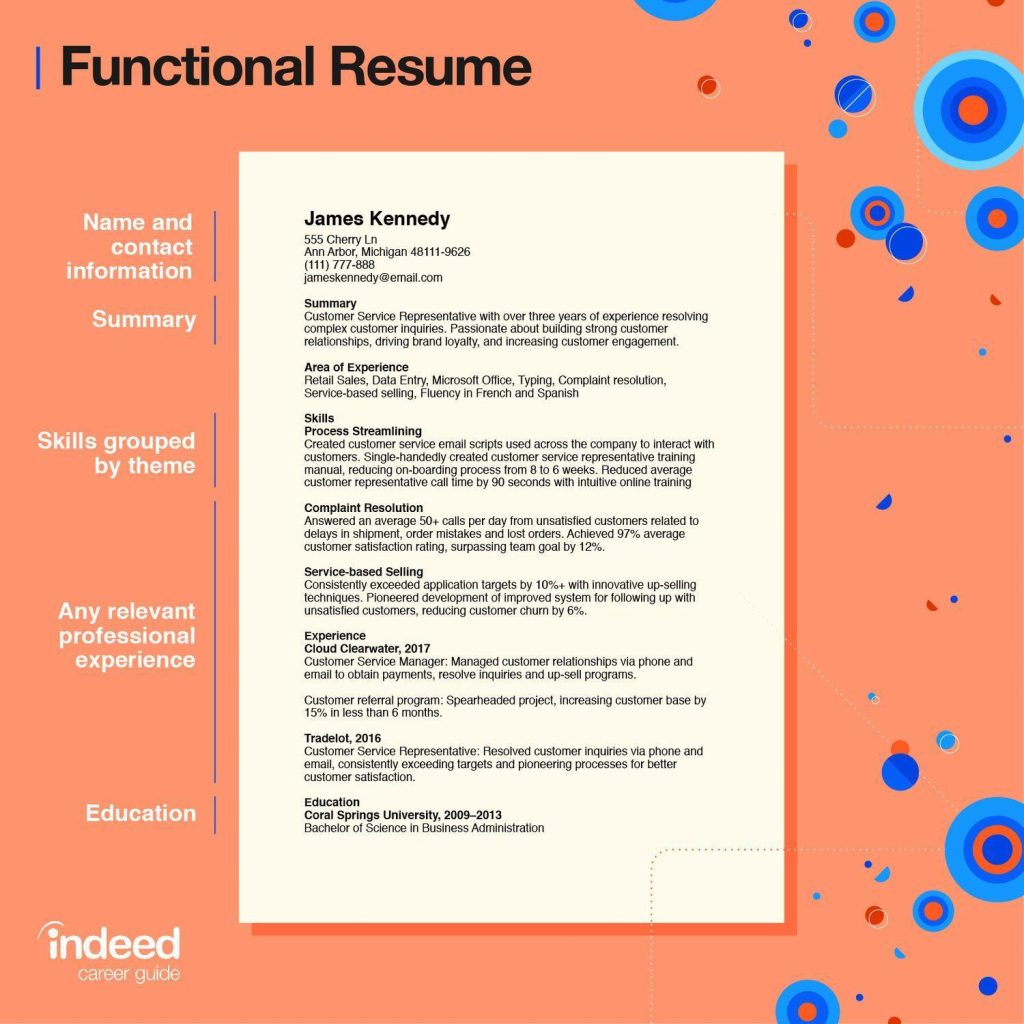 College Biography Formatting Tips
The applicant has the right to build their college resume the way they want, but there are several generally accepted norms in this regard. Here, they are:
References to study and work experience should be sorted in descending order. You should start with the most recent ones and gradually deepen, but not too far. Merits in elementary school are unlikely to interest anyone.
Use bulleted lists to keep your resume looking neat and easy to read.
Begin each paragraph with an action verb and do not repeat them.
Use a consistent style. The entire college resume must be in the same font and font size. It is preferable to choose the generally accepted options such as Times New Roman, Calibri, etc.
Be sure to provide the admission committee with all the information it demands to have a complete, comprehensive picture of the person who stands behind it. Be honest, straightforward, and describe yourself briefly but as comprehensively as possible. Include all the necessary points in your resume and good luck!