How to Stir Up Your Essay Writing Motivation
Essay writing motivation is invaluable. Finding personal motivation is key to success in any academic environment. Whenever you set out to complete an academic task, you face the risk of demotivation. This simply means you cannot find the inspiration to get to work. Starting on any project is always the most difficult part. Once you start you will find that moving onward is not nearly as challenging.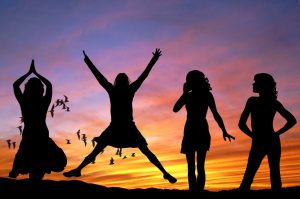 As a college student, there are many things which might get in the way of stirring up the motivation, especially if you are busy with a multitude of other projects. But it is possible and we will show you how:
Look Deep into Yourself
If you are struggling to get motivated, look into yourself and find out what the issue is. You have control only over your actions and your thoughts, so if there is a problem with someone else or something else in your life, deal with it as far as you are personally able to and then let the rest go. You should not let yourself become demotivated to work simply because of things you cannot control.
Get Less Stressed
Sometimes the lack of personal motivation stems from stress, and more often than not in college stress can be debilitating for students who are unable to press onward through the storm. But thankfully, you can get back your personal motivation. If you are stressed about a project, break it down into smaller pieces.
Crop down the Deadline
Set up a deadline working backward from your due date so that you can assign manageable milestones for each day.
Reward Yourself
Give yourself a break as a reward once you accomplish the halfway point on your milestone list.
Embrace the Feeling of Accomplishment
Remember that setting smaller goals means you will feel accomplished more easily. That feeling will be motivating enough to get you through the next milestone, and the next one too. Soon enough, your entire project will be completed.
This is something you want to apply to each task you face during the course of your academic career.
A lack of personal motivation might come from feeling ill, from money problems, from stress, anxiety, or a fight with your friend. Regardless of why you are feeling less motivated, it is up to you to rise up, overcome the reasons for demotivation, and rectify the problem. Whether you are frustrated by a heavy workload, friends, family, or something else in between, you can identify the issue and start working to put it aside.
If you are overwhelmed, start organizing your work or setting up a time management schedule. This will help you to feel motivated and accomplished; take that small accomplishment and turn it into something bigger and better. You can regain your motivation if you talk with family about your issues, or tell them that you need some space in order to get work done. Again, whatever the cause of your demotivation, find it out and fix it. Only then can you return to pursuing your academic goals.
If you are demotivated in writing your paper feel free to contact our professional custom essay writing service right now!