How NOT to Go Crazy or 7 Essay Writing Hacks You Need to Overtake
If you are searching for essay writing hacks on how to write a paper, then look over the tips below. This style of writing does not actually alter the writing you do, but rather, has an influence on the format of the final piece you write.
If the piece you are writing is something scientifically based, something that is research heavy, then you will need the following sections: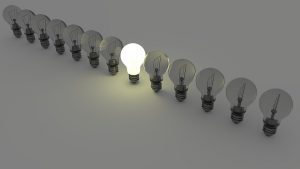 Hack #1: Do Your Abstract Last
It is common to want to get the shortest part of the essay writing done first, but don't. You will get the work done faster if you wait until the end. Remember, this is a short, 200 to 300 word paragraph that serves as a complete summary of the entire piece you wrote, with approximately one sentence for each of the main sections.
Hack #2: Write an Introduction at the End of the Line
Save your introduction until you have finished the body content. Believe us, it will be much easier to write it after you have all the aces in your hand.
Hack #3: Use Only Relevant Data
When you provide your reader with background information, make sure it is relevant and that you review things which they will need only in order to better understand your argument.
Hack #4: Explain Your Research in Detail
When writing the methodology, explain what you did in your research and how you conducted it. You want this part of the work to be so detailed that someone reading it could recreate what you did exactly and find the same results.
Hack #5: Show the Bigger Picture
When you present your findings/results, don't just say what they are. Explain how it fits into the bigger picture.
Hack #6: Thoroughly Check Your Formatting
Make sure to properly format each area of the work. You will lose more points on papers for improper format and layout than you will for the writing itself. If your content is not research based, and is merely a creative writing piece, then you do not need any of these headings or subheadings and instead can just format the title page and references in accordance with the requirements. That means you need your title, your name, and your university in the middle of the title page, centered in the page.
Overall, following these simple hacks will help you to get your papers written, and done well. You will avoid losing grade points and will be able to submit your work with pride.