Essential Points You Have to Include in Your Finance Case Study
Whatever subject or discipline you are studying, you need to be aware of and familiar with the different requirements or subject-specific elements of the assessment process. If you are studying a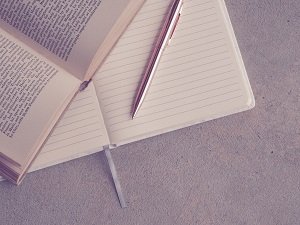 subject that requires you to submit written pieces for assessment, then there will be a specific style and structure that will help you achieve the best possible grades for your work.
In this article, we're going to take a look at the Finance Case Study. A lot of different types of degrees focusing on business, business studies, and economics will require you to submit a Finance Case Study as part of the assessment process.
What Is a Finance Case Study?
A case study is a form of writing used to thoroughly examine a situation or a subject. Generally, you are looking to reveal factors or insights that are relevant to deepening our understanding of the subject that you are examining. In terms of a Finance Case Study, you could be writing about a specific company, an industry sector, a commodity, or a country.
There are a number of different aspects that your assessor will be expecting to see in your work to give it the depth of analysis that will give you top marks. The following are some of the points that you should include in your work.
Diagrams
Diagrams are a great way to visually describe information. There are lots of different styles of diagrams or charts that you can use – the most appropriate style is going to depend on the complexity of the information that you are wanting to present. When you are creating a diagram, it is important to ensure that your reader will easily be able to understand what the diagram is telling them.
Tables
Most Finance Case Studies will include tables that help to organize and present detailed information. By bringing data together and presenting it in columns and rows, you are able to organize information to help make it more digestible for the readers. Your objective is to illustrate the analysis you have conducted so that complex information can be easily understood by someone reading about this subject for the first time.
Numbers
When it comes to writing a professional finance case study you are going to have to include some numbers – data is essential for underpinning any analysis or points of view that you are trying to convey to your reader.
If you are writing a case study about the profitability of a specific company over time, then it makes sense to include all of the relevant profitability data that illustrates the conclusions that you have reached. If your case study is trying to understand how the company has improved its profitability year-on-year, then the data helps confirm the validity of the subject you are exploring.
Finance case studies are one of the most common forms of written assessment that you will come across in any form of business studies or degree at college or university. By understanding the structure and components required, you are well placed to maximize the grades you can achieve and progress your academic aspirations.