Today, we can do almost anything online. Modern students pass most of the day on the Internet, which can be accessed anytime and anywhere. It simply makes sense to store your files on a cloud. Cloud storage backs up your files in case your computer crashes or your phone is stolen or lost, and you can access your files from any device with an Internet connection. Most of these services also feature sharing between users. Here are five useful websites where you can store your files.
1. Amazon Cloud Drive
The Amazon Cloud Drive offers two different plans, Unlimited Photos and Unlimited Everything. With Unlimited Photo, you can store—you guessed it—unlimited number of photos for only $12 per month. If you are an Amazon Prime member, the service is included to your membership. You also receive 5 GB for other file types, including videos and documents.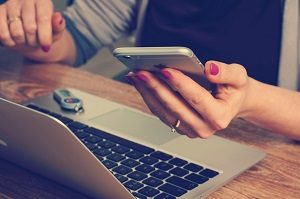 Unlimited Everything costs $60 annually for unlimited storage of all file types. However, the file has to be under 2 GB unless you use the Cloud Drive desktop app, available for PC and Mac. It also has apps for iOS and Android that automatically upload videos and photos you shoot from your device.
You can manage and view your files from the Cloud Drive website, but the Amazon Cloud Drive is a fairly cost-effective way to store your files, and the automatic upload feature is very convenient.