Best Online Learning Platforms 2020 to Jumpstart Your Careers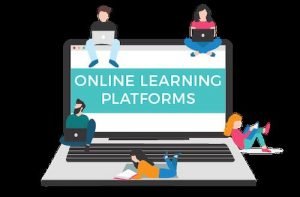 All college and university students dream to find a good job after graduation. They have to do their best to become noticeable for potential employers. Their academic achievements are of huge importance. In the meanwhile, they are supposed to have some experience and advanced skills in the field they've chosen. One of the most useful methods to enlarge professional experience and improve different skills is to pass online courses on special platforms. Students can choose among some great online learning resources to have a great start for their careers. Let's check the best opportunities for the year 2020.
Skillshare
Skillshare is amongst the most sought-after and resourceful platforms that provide learning online. Students have a rich choice of possible professional options because the resource offers over 20,000 classes in different disciplines. They all are divided into three major categories, which are:
Thrive: includes everything about life in general, personal growth, and productivity.
Build: includes business, freelance activity, management, and suchlike disciplines.
Create: includes film and video making, music, creativity and writing, the development of websites, and others.
The resource offers a free trial that lasts for 2 months. The choice is limited to 2,000 classes. The premium price is $99 per year. This proposal is actually beneficial because you pay only some $15 per month and access high-quality content to enhance your skills.
Skillshare focuses on the simplicity and accessibility to learning. It helps to enhance creativity and gain novel skills faster and easier. You should know that this resource isn't accredited by any educational institution. The resource was initiated to help students quickly obtain new skills and enlarge their knowledge. Nonetheless, this resource is very popular because its courses and methods of teaching are extremely effective.
Once you acquire the membership, you have unrestricted access. You'll see lessons and workshops taught by certified and experienced teachers. It's possible to upload the content to review it when it's convenient for you. No access to the Internet is required when you'll be reviewing lessons.
LinkedIn Learning (Ex Lynda)
LinkedIn is one of the most sought-after social media platforms. It's commonly used by people who want to find a job or people who seek workers for the companies. Two years ago, this platform has acquired Lynda, which is one of the oldest and most famous e-learning websites. Thus, it's combined with the content of LinkedIn Learning.
The price is $299,88 per year. Every member enjoys over 16,000 courses. Although the platform doesn't have accreditation, it's still worth a try. You can always add the accomplished course to your portfolio on your profile on LinkedIn and thus, increase your chances to find the job you require. The levels of courses are of the highest quality. Their complexity suits the newbies and advanced students. You can choose out of computer science, business, management, economics, marketing, etc. The courses proposed are in a smart way, which helps to comprehend information faster. You're welcome to upload the courses to review them offline to enhance your convenience.
Udemy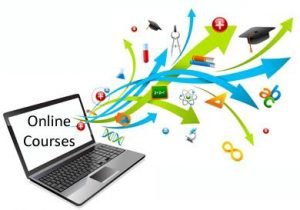 Another great option is Udemy. Students can choose out of 150,000+ courses and so, satisfy merely any professional and scientific desire. The major objective of Udemy is to make education more democratic. You can choose the business, marketing, finance, economics, bioengineering, and other disciplines.
The courses' price varies from $9 to $200. Everything depends on the course and the specialty you choose. It's quite possible that you'll pay only $9 per month to hugely enhance your knowledge and skills. Moreover, you can receive a refund within 30 days if the chosen course didn't satisfy your expectations. There's no free trial. There are 13 logical directions for e-learners.
Business;
Arts;
Marketing;
Academics;
Technology, etc.
Each course exists in the form of a video tutorial. The length varies from 30 minutes to 5 hours. One of the most convenient benefits of Udemy is the possibility to choose different languages. You can pass its courses by choosing your native language. The platform isn't accredited but students can acquire a certificate if they prefer paid courses.
Coursera.org
Coursera is another great variant, which is officially supported by the most famous corporations. You'll pass courses that match the university levels of the most famous universities. Certified and skilled specialists will not disappoint you. Students will definitely receive the official certificate on completion to increase their chances for bright career perspectives.
Paying $399 annually ensures unrestricted access. The annual price may be less if you choose another kind of access. Coursera offers a 7-day free trial. You'll have a choice of over 4,300 courses. Each course lasts for about 4-6 weeks. You can choose a convenient teaching language. The main directions are science, technology, marketing, and others.
MasterClass
Another good option for students who want to improve their career perspectives is MasterClass. The annual price is $180 for unrestricted access to 80+ classes. There's no free trial. The main categories are:
Arts;
Cooking
Filming and TV;
Writing;
Business;
Fashion;
Technology;
Science, etc.
This platform differs from suchlike resources thanks to one amazing option. Many classes are conducted by famous people. Thus, you may learn a lot about the art of acting from Natalie Portman, how to make films after Martin Scorsese, sing and perform the following tips of Christina Aguilera, and so on. Each category has some celebrities to impress students.
You'll pay only $15 per month, which is an adequate cost for high-quality content. You'll enjoy the different learning methods to comprehend the materials and master skills faster and more effectively.
It's possible to participate in all events and discussions. This helps to expand the experience of every student. You'll get feedback if have any questions. It's likewise possible to communicate with other students, etc. Upload the classes and review them when it's convenient for you.
Passing any of these courses will definitely help to enlarge your knowledge and improve skills. Thus, you'll create an impressive portfolio to acquire the job of your dreams. Besides, you can likewise consider Udacity.com, Futurelearn.com, Edx.org, and others.