7 YouTube Channels to Replenish the Stock of Your Essay Writing Music
Music is a great thing to have when you are working. Music in the background can truly be beneficial for you when writing. The reason for this is that the brain does not actually tell time on a regular basis; it tells time based on the surroundings and environment. It is for this reason that listening to a boring lecture can literally feel as though it made time slow down, or when you are having fun with a loved one, time seems to speed up. Music plays a big part in this. Music can dictate to the brain whether time is going by quickly or slowly.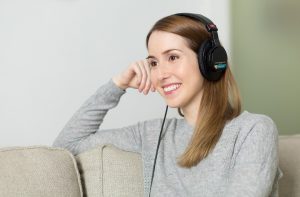 Below is a list of great YouTube channels for music you can enjoy while writing your essay:
Upbeat music with a fast tempo tells the brain that time is moving quickly. This is a great choice for those evenings where you have been working for hours and you are trying to combat sleepiness. Having happier, uplifting and fast music will make you think the work is going by slowly. This is best reserved for those times when you are handling administrative tasks like printing papers, stapling them together, emailing copies to yourself and your teacher, etc…
Slow, classical music will convince your mind that time is slowing down. This is ideal for when you need to relax and focus solely on your reading or writing. With calming and relaxing music in the background, your mind and subsequently your body will naturally relax. This is a great thing to have in the background as you are reading over multiple texts for research or trying to calmly put together a well-organized paper.
It is very important to remember though that music with lyrics will prove distracting. So if you are trying to write a creative paper, you will likely find it harder to do if the music you have playing (slow or fast) has lyrics. The reason for this is that the brain is listening to the lyrics and going back and forth between focusing on the writing and focusing on the lyrics. This causes many distractions and delays. This is exacerbated by songs to which you have memorized lyrics. If you have memorized a song, or have heard it enough to subconsciously memorize it, then your mind will focus on that instead.
When you are writing an essay, it is good to have essay writing music to help you stay motivated, but remember that music plays an interesting role in our level of production. So if you want to slow your mind down, pick something that is relaxing. If you want to speed things up and make a list of mundane actions seem interesting, then pick something fast paced. Just remember to avoid the music with lyrics you know quite well or you will end up distracted more often than not.