5 Websites Where to Write a Review on a Business to Share Your Experience
When a student enters a college or university, he/she is making a step into the adult world. Of course, while relaxing, having fun, or even dealing with more serious issues, adults want to attend the best places with the best service—and, if possible, the best price. Here are five websites that students can consult for recommendations on where to go as well as the places where to write a review on a business they want to recommend.
If you're planning a vacation or a trip home to see your parents, or even if you're going to visit a friend in another city, Trip Advisor is an excellent tool. With the help of it you can find hotels,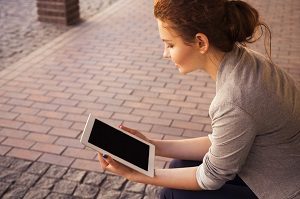 things to do, restaurants and flights near your location. Here you can book a room and compare prices easily. It also has a plenty of reviews on hotels, attractions, restaurants, etc. The website can help you plan the best and most cost-effective trip. Also, if you have some experience to share, you can tell other people why you liked/disliked a certain place. Who knows, maybe your review will save someone's trip.
Yelp is a review site that gathers  users' reviews to compile a wide variety of "best of" variants near your location. This is the place for anyone wondering where to write a review on a business. In almost every city, Yelp has "best of" restaurants, shops, colleges, beauty and spa salons, automotive services, etc.
You can also search for a specific place, for a Spanish restaurant as an example, and read reviews about it. For each restaurant, Yelp includes a basic profile with information like if they offer delivery or carry-out, if it's a good place for children, what to wear, and more. The profile also includes directions, the link to the restaurant's menu, and its working hours. Users also upload photos and other attractions to give you visuals of the particular place.
As Foursquare's own website states, it helps you "find the best places to eat, drink, shop, or visit in any city in the world" The reviews on the site are very short, making them readable and mobile-friendly.
Foursquare provides you with information about the places you "like" on the site, the places you have visited (you can "check in" at different locations in the Foursquare app), and users whose reviews you trust. It uses your location to give recommendations what to do in the city you are currently in. Using Foursquare is a quick way to get the most relevant recommendations anywhere in the world.
Facebook has pages for different businesses that allow users to leave reviews. When the page is created by the company, people can visit it and leave their feedback. The Business's page on Facebook includes its address and phone number, as well as its location on the map. Users can upload photos of the place, and Facebook also provides you with a list of similar locations nearby. In case the reviews don't look great for the business you searched, you can find similar variants  nearby that may offer better service!
Angie's List is probably the most trustful review site on the Internet. The site is considered to be faithful because of the fact that many Angie's List's users have used the site since its paid subscription days. This means that you will mostly find high quality reviews on Angie's List, and far less fake reviews as on other review sites.
Also, because you cannot post anonymously on Angie's List, reviews are typically more thoughtful, professional, and useful. However, Angie's List specializes in reviews on service providers, like home and auto repair, health providers, and pet services. This can be a great site if you need to take your dog to the vet, find a doctor in your town, or get your car fixed by someone trustworthy.
As you begin your journey into adult life, these sites can serve as useful guides to help you find the best and most affordable businesses and services. All in all, you can always contact our custom writing service.