Some people are just blessed with a gift for writing – all they have to do is to sit down in front of their computer and they're able to effortlessly pen engaging content that draws you in and keeps you hooked all of the way to the end.  
But not everyone shares this talent, although most people are surprised to find out that becoming a better writer is much easier than they thought. You don't need to be born with a penchant for words to be able to create powerful, A+ research papers and essays – you just need to have the right set of resources in your corner.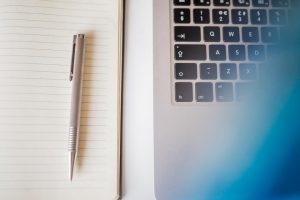 To help you in your quest to become a better, more effective writer, we've put together a list of ten blogs for writers that are great for students as well:
There you have it – our helpful list of the top 10 blogs for professional essay writers that can be valuable to students as well. By reading through – and regularly following – these ten websites, you're bound to see an improvement in your writing ability in no time. And who knows – maybe you'll even discover that blogging is a secret talent, one that you can even leverage professionally once you're finished with your studies.